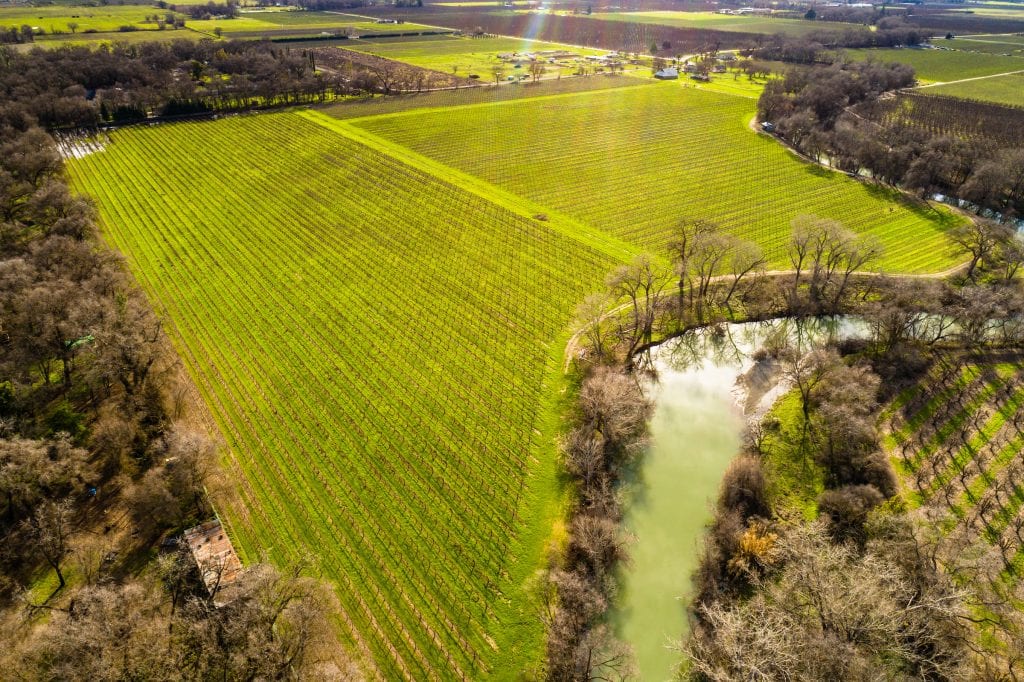 Just off the banks of Clear Lake in the Big Valley AVA, this productive piece of vineyard ground consists of 61+/- acres with 50.65+/- acres of vineyard being offered in three separate, legal, parcels. The grapes are harvested and sold each year to Napa and Sonoma County producers with an existing contract for sales in 2017 and 2018.
The vineyard production was light in 2016 but with further farm inputs the vineyard yields could be brought back to 7+ tons per acre. The water on this ranch is abundant and readily available via two 200 gallon-per-minute wells as well as appropriate water diversion rights from Kelsey Creek. This very fertile piece of the Big Valley AVA is known for producing high quality Sauvignon Blanc and other wine grape varietals.
The sale of the separate legal parcels is subject to lender approval
Presented at $425,000 ~ $475,000 ~ $595,000
PENDING
[ Click For Marketing Brochure (5MB PDF) ]
Features at a glance:
61.05+/- acres total
50.73+/- acres of planted vineyard
Merlot, Riesling, and Sauvignon Blanc
Riesling and Sauvignon Blanc in contract through 2018; Merlot in contract through 2017
3 legal parcels
Very productive Class I and Class II soil
2 on-site ag wells producing 1000+ GPM each
Appropriated water diversion rights from Kelsey Creek totaling 1.78 CFS
600 Square foot shed
Ag zoning
Interested in this listing? Contact us below.