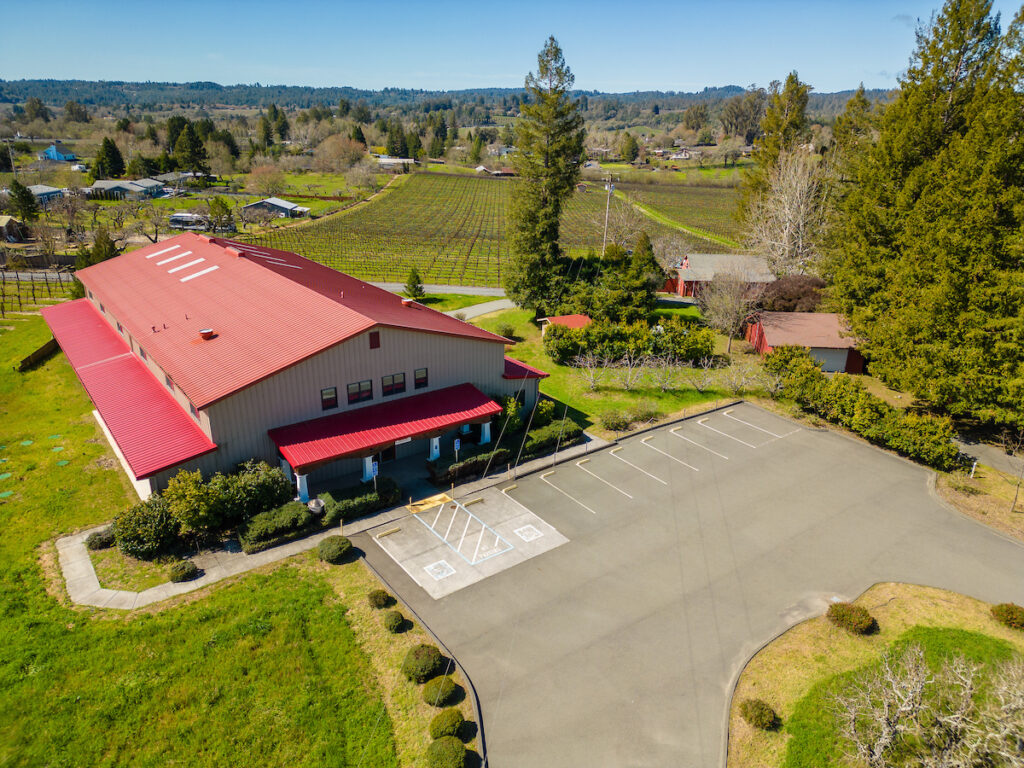 Green Valley/Russian AVA winery on a high traffic highway 116 in west Sonoma County. The parcel spans 21+/- acres, and on its interior, 15+/- acres of gold ridge soil rooted with Pinot Noir vines. The property features a rare use permit allowing for 35k cases of annual wine production, tasting room open 7 days a week to the public, 35 industry events annually with some allowing guests up to 200, food processing, retail sales, and wine storage.
The crown jewel of the property is its 10,000-square-foot winery building constructed in 2012. The building features retail space, wine production space, and 6 2nd-floor offices. There are 2 large roll-up doors, a 1 million BTU boiler for wash down, 400 amp service, and outside event space, and the site meets food grade requirements with the State of California certified on-site well.
Additional improvements to the site include 6,800+/- square feet of wine storage space (some climate controlled), 2,200+/- square foot residence, farm workers' quarters, agricultural wells (total of 3 wells), 800 square foot freezer, and about 1 acre of additional plantable land.
Vineyard:
15 acres of Pinot Noir on Gold Ridge soil planted in 1999 on VSP trellis. Irrigation to the ranch is provided by one main agricultural well and feeds the drip irrigation and micro overheads.
Presented at $7,800,000